If you follow my other blog Ah Me so Hongry! The Misadventures of a Weight Watchers Repeat Offender, yes this is the same posts.
Well folks, as of 12:00 AM my Summer officially ends :-( Tomorrow, the teaching staff must report back to work(Actually, I went to work last Friday to jump start my room preparations.).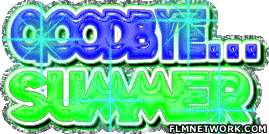 This past week I walked around in a funk in anticipation of my return back to work. Don't get me wrong, I am more than grateful to be gainfully employed, but I can't help but feel a tinge of remorse as I enjoy my last few hours of Summer. My back-to-work funk interfered with my weight loss endeavor, and knocked me off the wagon. I only worked out once last week, but i managed to make somewhat sensible food choices. Even though I worked out once, my week kept me super busy and active.
Despite residing in Funkytown last week, I managed to drop 2.4 pounds bringing me to a total of 32.6 (something like that) pounds removed! This week I plan to get back on the wagon and ride it till the wheels fall off. GAME ON!
So tonight, I contemplated writing a post about my weekend OR last weekend's end of STATS class celebration OR my mom's red boots, BUT instead I decided to create a photo montage celebrating my first summer off. I hope you enjoy my montage SUMMA-TIME 2009: